Whether you're searching for temporary or alternative housing opportunities, are a travel nurse constantly moving around month to month, or are a homeschooling family that has the privilege of learning on the go, long term camping in Texas is perfect for your situation. Our Texas monthly campground offers plenty of benefits for whichever group you fit into - like activities for both the kids and adults, low month-to-month rates, top-rated amenities, and close proximity to nearby attractions. Keep reading to learn all about these advantages and why booking a stay at our extended stay campground is the way to go!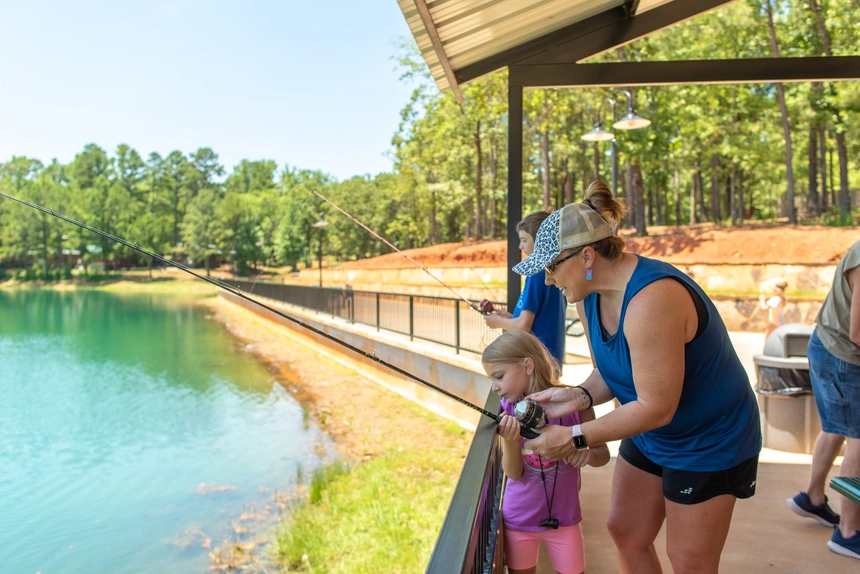 Travel Workers
Traveling for work is an adventure, but can also be a stressful process. Here at Jellystone Park™ we want to take the stress out of it. Book your home away from home with us and enjoy on-site dining, free wifi, laundry facilities, your own private space, and great attractions to help you unwind after a long day. Traveling as a group? No problem at our Texas camping resort! We have multiple cabin options available and can put you and your co-workers together in your own section of cabins, allowing you to pick your neighbors for maximum comfort. Don't make traveling for work feel like work, let us make it feel like a vacation!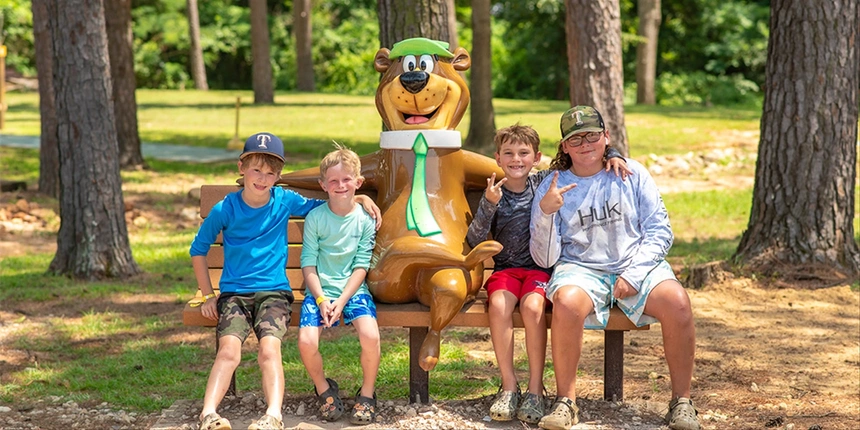 Homeschooling/Roadschooling Families
Full-time travel families may live life on the go, but our Texas camping resort makes for the perfect destination to sit back and relax! At Jellystone Park™, we offer extended stay options for full-time travel families of all sizes. Stay in your RV in one of our full hook-up RV sites, or shake things up and opt for the extra luxury of a cabin. We provide a safe, quiet, and clean space to park your home on wheels and our attractions, on-site dining, and facilities make your long term stay comfortable and enjoyable. For families that homeschool on the road, our Texas camping resort can accommodate all aspects of your child's learning experience. For more traditional learning, we offer free wifi throughout the park. For experiential learning opportunities, we have plenty of unique activities, attractions, and outdoor adventures that are sure to keep your child's mind active and exploring. As you can see, long term camping in Texas is easy when you stay at Jellystone Park™ Tyler!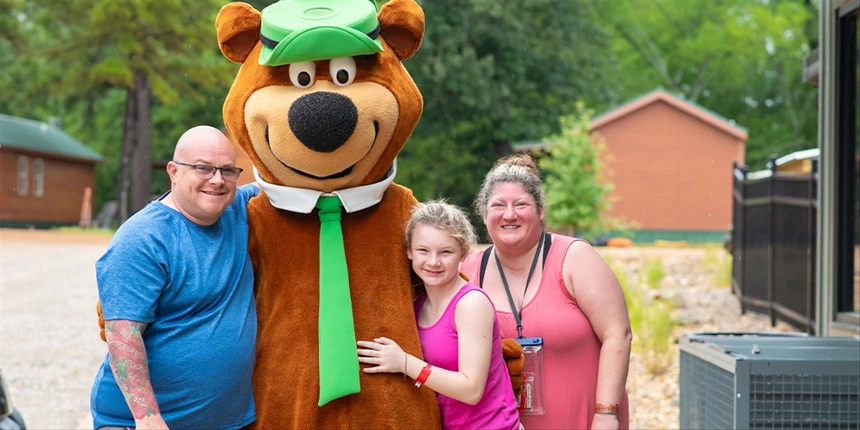 Snowbirds/Winter Texans
Join our Winter Texan community at Jellystone Park™! Start off by checking out our amazing
monthly rates
and choosing between a spacious cabin or one of our full hook-up RV sites! Whether you're an RVer or prefer to glamp, expect clean sites, and most importantly - a quiet and clean environment during the winter months. Wondering what there is to do? Don't worry, there is plenty! Our Texas snowbird campground offers a full schedule of community activities! Be sure to join our
Winter Texan Facebook group
if you have stayed with us or are hoping to stay with us soon at our Winter Texan campground in East Texas!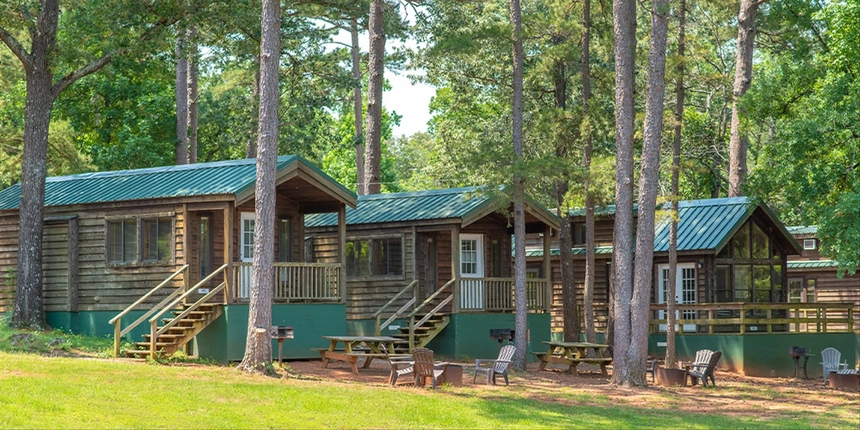 Temporary Housing Opportunity
Whether you're a contract worker, considering putting down roots, or just between housing, Jellystone Park™ makes any the transition seamless. We make it easy by offering competitive monthly rates on our fully furnished cabins. Our cabin options can sleep up to 6 people, with many of our cabins including a full kitchen, bathroom, private bedroom, and porch. Enjoy the privacy and space of your very own tiny home with built-in amenities like sports courts, mini golf, and more.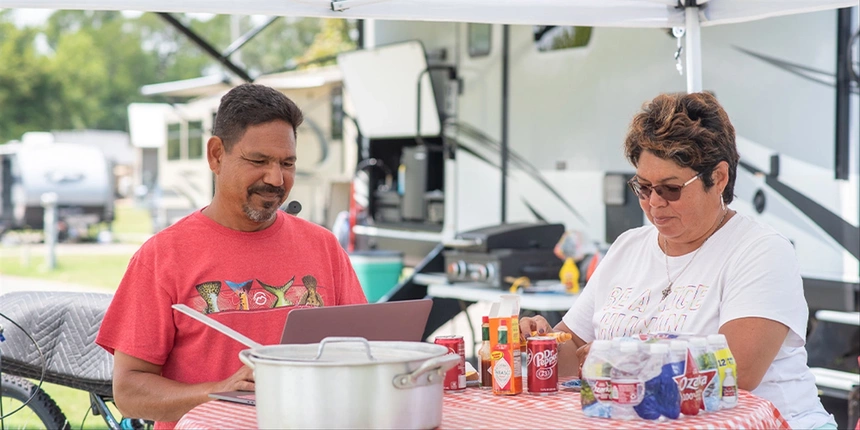 Digital Nomads
Remote work is better when your "backyard" includes a pickleball court, mini golf, hiking trails, and a pool (opens in March!). Nearby attractions like wineries, Tyler city, and only a couple hours away is Dallas which are an excellent way to unwind after your 9-5! Be sure to check out all of the
Places To Go
near our Camp-Resort to learn about many of the other perks that come with long term stays!
As you can see, you can't go wrong when long term camping in Texas! Staying at our monthly campground has numerous advantages for people ranging from travel nurses to retirees. If you'd like to learn more information about booking an extended stay at our Texas camping resort, you can visit our
website
to discover rates, our referral program, featured amenities, and more. When you're ready to book, please give us a call at (903) 858-2405. See you soon, future long term camper!