When planning the perfect trip to anywhere, food is a huge consideration. It can be stressful trying to find the perfect place to eat for the family or a nice brewery or winery to visit on your own. Fortunately, when it comes to the city of Tyler, TX we've got you covered. Jellystone Park™ Tyler, nestled in the Piney Woods area, is tucked away just outside of Tyler. As a result, we've become experts on the area. Below, we've outlined a few restaurants, wineries, and breweries that we personally recommend and hope you give a try during your next visit!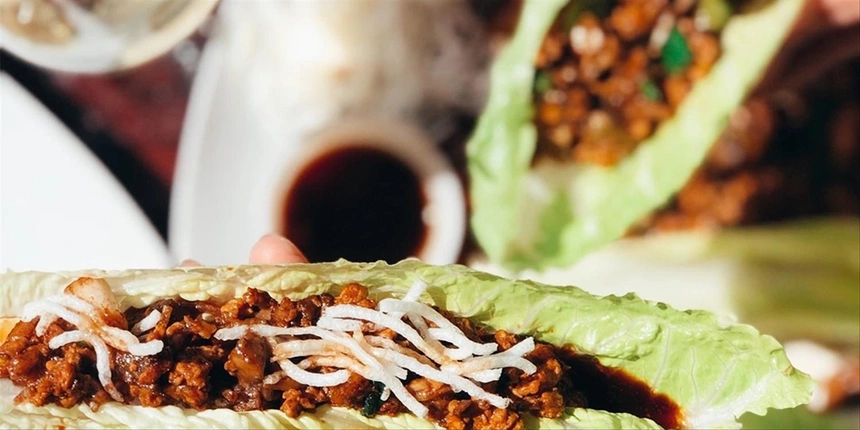 Photo by Leo's Asian Bistro
Restaurants
Finding a place to sit down and grab a bite can be tough. With so many different options and varying reviews, it can be difficult figuring out what places are truly good. Well, we can help with that! The Tyler area has tons of restaurants to choose from with delicious food options. We've compiled our top five Tyler, TX restaurants below!
Leo's Asian Bistro
Leo's Asian Bistro is only 15 minutes away from our Camp-Resort and offers fresh Asian fusion cuisine. They are a very family-friendly location that values their customers and wants every guest to feel welcome. Start off with some of their yummy appetizers like spring rolls or lobsters wonton. From there, choose one of their signature dishes such as sweet and sour, or even Kung Pao.
Brisket Love Barbecue & Icehouse
Brisket Love Barbecue and Icehouse opened in 2019, and was instantly acclaimed by both guests and critics for its entertaining atmosphere. Most of their food is made daily from scratch and features items such as brisket and pork ribs. They don't just have amazing food, they provide entertainment like live music and game nights. Plus, this restaurant in Tyler, TX is only 20 minutes from our Texas campground!
Aspen Creek Grill
Visit Tyler's number 5 restaurant on TripAdvisor: The Aspen Creek Grill! They offer american and steakhouse cuisine. Start off iwth some yummy crispy pickle chips to share, order a hand cut filet, and finish off with some apple pie. You also have the option of eating inside, or ordering delivery and carry out.
Kiepersol Restaurant
This number 1 TripAdvisor rated restaurant is a must try if you are in Tyler, TX. The Kiepersol food, wine, and spirits destination in East Texas is passionately run by sisters Marnelle and Velmay. The restaurant provides a variety of fine dining options, including a crispy calamari appetizer, filet mignons, and even a fine crème brûlée to finish off your meal. You will need reservations to dine, but you can also visit their first come, first serve bar.
FD's Grillhouse
FD's Grillhouse is one of the best Tyler, TX restaurants! With only fresh ingredients, and a chef with 20 years of experience in the finest restaurants, expect nothing but top notch service at the Grillhouse. They are open daily and located only 30 minutes from our Texas camping resort. Plus, you can also order pick-up!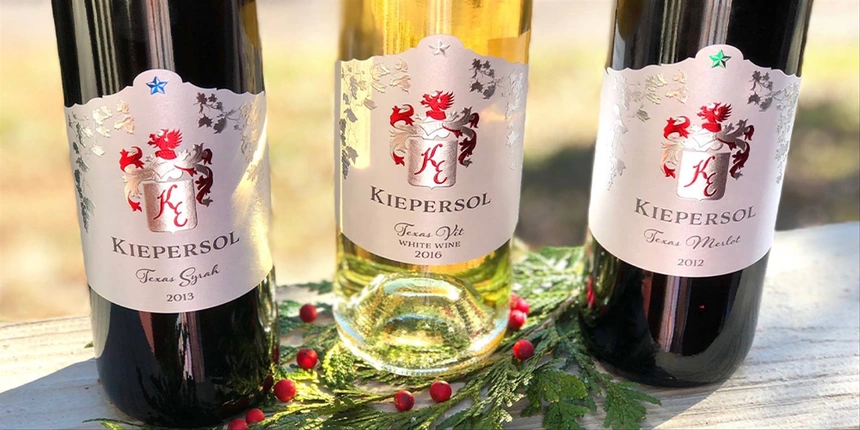 Photo by Kierpersol
Wineries
East Texas offers a variety of wineries for residents and visitors, and luckily many of these wineries are close to Tyler! From the Kiepersol Estate Vineyard, Green Goat winery, you won't want to miss a chance to taste some of the best fine wines. Wineries like these are certainly worth a try when visiting Tyler, TX.
Kiepersol Estate Vineyard
Not only do the Kiepersols have a restaurant in Tyler, but they also own a popular Tyler winery! As mentioned on their website, they own sixty-three acres of vineyards that produce estate-grown red and white wines that capture Old World style alongside Texas pride. Sixteen varieties were planted in 1998 and 1999, which allowed them to grow to taste phenomenal. For a full experience, make sure you join their tour and visit the vineyard if you are in town. Get more information on their website.
Moody Family Wines
Moody Family Wines started in 2004 when Joe, the owner, made his first non-commercial vintage. From there, their products have grown in variety and quality. This winery has a tasting room and a gift shop. You can also celebrate an event at their location, whether it is a birthday, bookclub, or a private tasting. This is one Tyler, TX winery that absolutely deserves to be on the itinerary!
Valle Della Pace Vineyards & Winery
Next, on our list of Tyler, TX wineries is Valle Della Pace Vineyards & Winery, or in English, "Valley of the Peace." This family owned vineyard is north of Tyler and offers tasting room experience, wine club membership, and an online store! If you would like a tour, they are happy to show you where the magic happens. From wine tanks, to raking the wine, to distemmer and wine press, you can see it all! Reservations are not required but encouraged.
Green Goat Winery
Only 30 minutes from our Texas campground is Green Goat Winery! They offer a variety of wines to try in a relaxing atmosphere. Staff will help you find the perfect match that suits your taste while you are there. They also ship and deliver locally. For hours of operations and a wine menu, visit their
website
.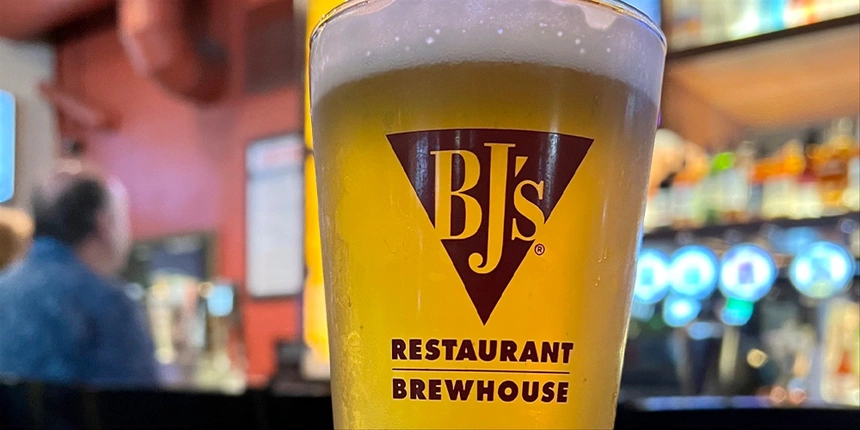 Photo by BJ's Restaurant and Brewhouse
Breweries
Tyler, TX offers plenty of breweries but finding the best ones to visit can be tricky. Fortunately, if you're looking for a cold one in East Texas or trying to sample some craft brews in Tyler, these four breweries we've compiled below should have you covered.
ETX Brewing
At ETX Brewing, a family owned brewery in downtown Tyler, they craft exceptional brews to foster connections, and create an unforgettable, unique atmosphere. From smooth lagers to bold ales, there is something for all the beer lovers out there. Not only do they offer beer, they also offer food and live music on Fridays! So get ready to relax with family and friends as you visit ETX Brewing.
True Vine Brewing Company
This next family (and dog) friendly location is a must on your Tyler, TX breweries list! True Vine Brewing Company offer award-winning, full-flavored beer that is brewed right in Tyler. They also host live music and events. One event coming up is Neon Nite Beer Run, this will be on September 23, 2023 and will include a 5K run and an 80's themed party. Make sure to register soon here.
Rose City Draft House & Bar
Established in 2015, Rose City Draft House and Bar offers a relaxed atmosphere where guests can enjoy one of their 57 beers. This location is about 30 minutes from our Texas camping resort, and offers great drink specials! From $2 off Texas draft beers on Mondays, to $1 off moscow mules on Fridays, there is a special every day!
BJ's Restaurant & Brewhouse
BJ's Restaurant and Brewhouse is perfect if you are looking for a brewery with delicious food! This Tyler, TX brewery has been around since 1996 and has 11 award winning signature beers and cider on tap and releases 10 rotating beers throughout the year. They will have a beer for every occasion! Regarding their food menu, they have anything from pizza, to burgers, to even kid's meals.
Whether you're looking for a nice family restaurant, a beautiful vineyard & winery, or a cozy taproom to discover, Tyler, TX has a place for you. If you need a place to stay while out here though, check out our Camp-Resort, as we are only a short distance from all of these excellent spots! To book your stay, call
(903) 858-2405
or click
here
to view availability. We look forward to seeing you soon!